Lake & Pond Creation & Maintenance - bridging Ecology & Commerce
We are dedicated to sensitive landscaping that benefits biodiversity and wildlife proliferation.
Services available for Existing Lakes and Ponds:
Ecological surveys and nutrient assessment
Land and silt surveys and drawings
Silt removal or reduction
Weed removal or reduction
Leak sealing
Tree surgery
Fish collection and restoration
Maintenance program
Fault analysis
Biodiversity improvement through marginal management


Services available for New Lakes and Ponds:
Ecological surveys
Feasibility study with initial free estimate
Land Surveys, Geology and Hydrology Surveys
Design Drawings with cross-sections and calculations
Planning Application and advice
Environment Agency approval
English Nature consultation
Wildlife collection and reintroduction
Cut and Fill Excavation with landscaping on site, or disposal
Clay-lined or Liner installation
Land drainage installation
Dam and Spillway constructions
Native Planting schedule
Maintenance schedule
Reedbed design and construction



Invasive species control (non-spraying methods) e.g.:
Elodea Canadensis / Elodea Crispa

Parrots Feather

Japanese Knotweed
Crassula Helmsii
Floating Pennywort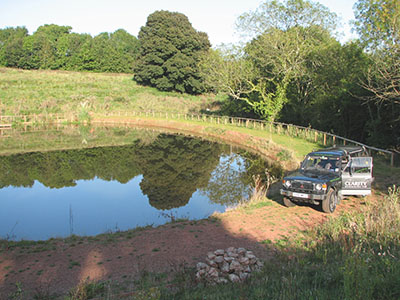 We applaud and support the aims of The Million Ponds Project of The Pond Conservation Trust.
Survey visits
Initial survey and advice is usually free in East Sussex, elsewhere 50p/mile each way from Eastbourne.
Copyright©2016 Clarity Ecoworks